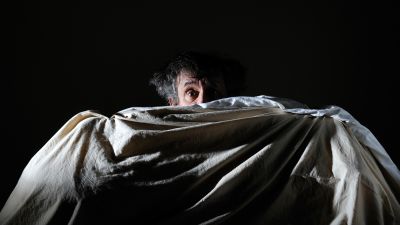 Your deep brain doesn't know that your hotel isn't full of hungry hyenas waiting to pounce.
When you sleep in unfamiliar surroundings, only half your brain is getting a good night's rest.

"The left side seems to be more awake than the right side," says Yuka Sasaki, an associate professor of cognitive, linguistic and psychological sciences at Brown University.

The finding, reported Thursday in the journal Current Biology, helps explain why people tend to feel tired after sleeping in a new place. And it suggests people have something in common with birds and sea mammals, which frequently put half their brain to sleep while the other half remains on guard.